Looking for a quick HCC coding knowledge hack?  Use this Quick Guide to identify HCC codes for risk adjustment. Diagnosis coding for value-based payment models is one of the key drivers for innovation in modern healthcare – aligning incentives with care in ways that were only talked about in decades past. However, without appropriate and deep HCC coding knowledge, properly documenting chronic conditions that risk adjust is simply not possible.

The need for HCC coding knowledge continues to rise, from ACOs to ACO REACH and to payors and groups in VBC contracts with varying degrees of risk. The CMS's Alternative Payment Models (APM) increasingly require clinicians to have more than a basic understanding of HCC coding – mastery is becoming the industry standard. Mapping ICD-10 codes to HCCs (Hierarchical Condition Categories) is more than a simple conversion, knowing when and where to use which codes—and how to document accurately–is vital.
And while we advocate for tools that increase the fund of HCC coding knowledge across all relevant clinicians, we also know that your team almost certainly needs a quick-fix that can be deployed today. 
So we've built you one! Download the HCC Quick Guide Today!
You must be able to diagnose the severity of your patient population's illness in order to accurately and effectively provide care. Obviously, there is an ROI discussion to be had around lost revenue for under-billing for sicker patients. But the bigger risk is under-caring for those patients, and failing to avoid preventable visits to the "expensive care" department.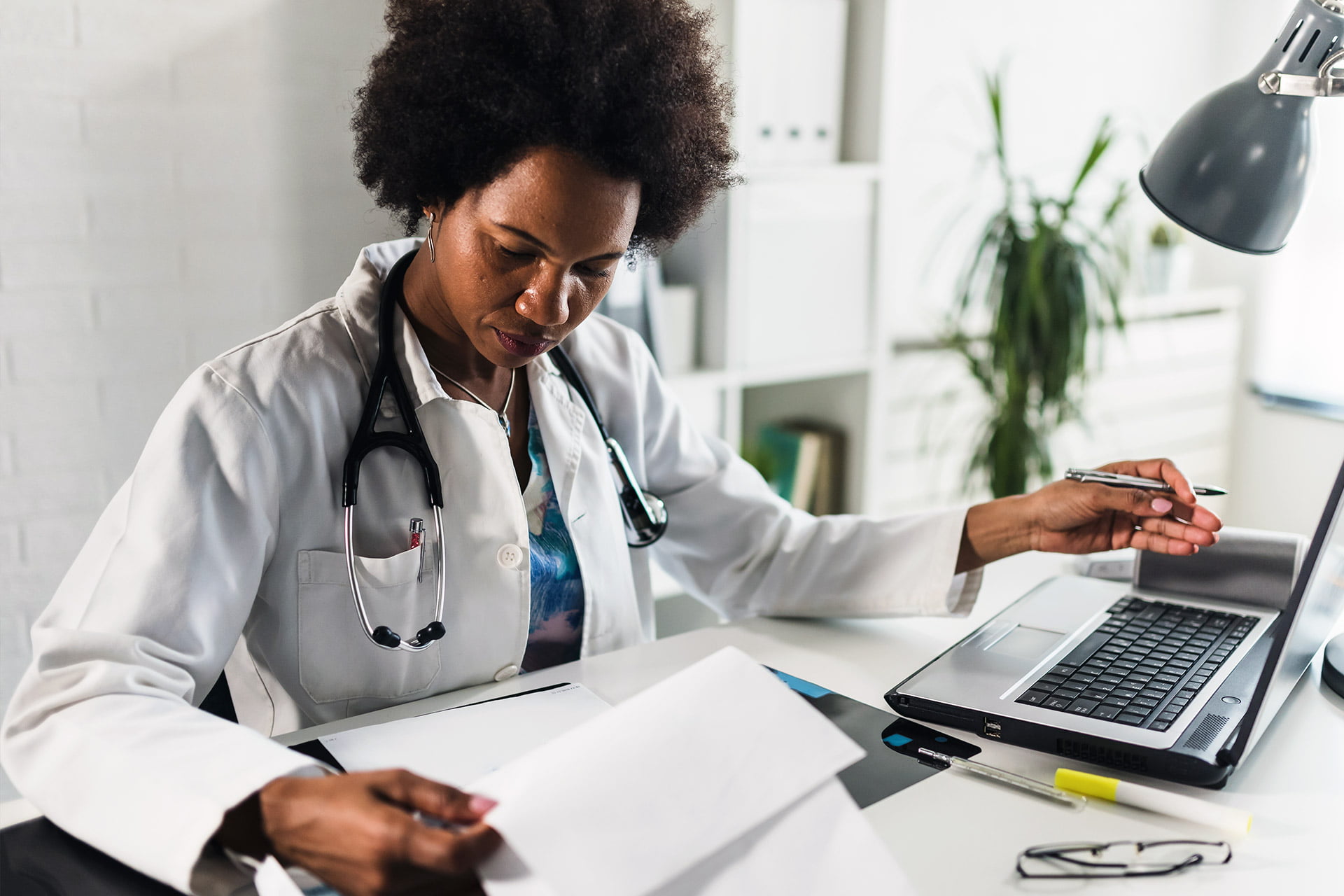 And while there are those who believe that HCC coding should be in the bailiwick of coders, and clinicians should stick to treating the patients, most modern doctors understand the complex interweaving of the relationship between practicing medicine and following protocols. Diagnosing with a deep understanding of HCC coding and its impact on RAF scores and patient outcomes is an essential component of the modern doctor's toolkit.
One key piece of that toolkit is a modern approach to HCC coding education, such as what you'll find in the DoctusTech app. But for today's lesson, we're going to give you the shortcut – our HCC Quick Guide, free download.
"We have found that by using a simple workflow intervention and tool, physicians can ensure that their diagnosis coding is informed by HCCs and optimized for payers' risk adjustment calculations."

–

AAFP
Obviously, we're biased as to which workflow intervention tool physicians should be using. But before deploying a tool inside the EMR, physicians must be educated on HCC coding – and the old ways are simply not working. So if you need a quick fix, get our Quick Guide. And if it's time to look into a real solution to cut onboarding times, and get physicians engaged in learning HCC coding and documentation, maybe it's time to look into more than a quick fix.
And as you identify which chronic conditions have HCC codes that impact risk adjustment, documenting those correctly in the patient's chart is an important next step. BUT, even if your team is capturing the appropriate codes, but not appropriately documenting, that diagnosis and the dollars earned against it are itching for a bad time. Not only is CMS bringing audits, the DOJ has increased scrutiny on VBC contracts and is incentivizing whistleblowers. This is no longer an area where you can get by on good intentions.  
In VBC, not every chronic condition contributes to risk adjustment, so look for those conditions are weighted for risk adjustment – these will be the ones that require more costly care. Don't rely on the EHR to do this for you, HCC coding knowledge is critical. 
Our HCC Quick Guide can help you as your team dips toes in the water, but again, today's clinicians badly need a deep and growing fund of knowledge on which diagnoses map to HCC codes, which contribute to risk adjustment, and how to document them.
Download the HCC Quick Guide now – print and post it, carry it, laminate it! This will be a vital tool as you lean into risk adjustment
Practicing in value-based payment models requires clinicians to diagnose and document all appropriate chronic conditions that contribute to Risk Adjustment Factor.  Each condition must be documented and readdressed annually. This is a critical piece of the annual wellness visit, and any further appointments. 
You cannot treat what you don't diagnose. And you cannot bill against poorly documented diagnoses that have not been properly HCC coded. And you don't get paid to treat conditions that do not contribute to Risk. So when you put that all together, HCC coding education should be a central component of your team's toolkit.
Download the HCC Quick Guide Today!